International Asia u, Inc.

Is the parent company for AuCopia Asia Insurance Services Inc. located in Hanoi and Ho Chi Minh City, Vietnam.
Contact
Frank Podesta
fp[@]aucopia.com
Cell +1 (408) 499-6840
OR
Tri Duc Nguyen
tdn[@]aucopia.com
Cell +1 (510) 703-4722
AuCopia Asia u., Inc is comprised of four Business Units as follows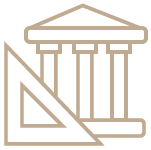 Real Estate Acquisition and Development
AuCopia, with its lending partners, are focusing on commercial cash flow projects in the range of 50,000 to 500,000,000 USD.
These projects may include hotels, multi-familiy housing including condos, and single family residences.
Even though AuCopia is focusing on these areas, it is not out of the ordinary to get involved with projects throughout Vietnam and other parts of Asia.
Tourist Accident Insurance ( Viet Nam)
AuCopia has developed through its partners a complete Tourist Accident Reimbursement program that they are interested in implementing throughout Viet Nam and other Asian countries.
This program will assist the country in increasing the tourism and employ more local people in the area.
This program will help AuCopia  with their investments into the country to bring up the standard of healthcare.

Online Gaming and Sports Betting Establishments
AuCopia, with its online gaming partners, are able to set the standards for an equitable fee share with whatever platforms that are employed in the online Casino gaming world.
AuCopia's partners are known for their solid business principles and honest business ventures.
AuCopia's partners are world wide and licensed in all their servicing areas or countries.
AuCopia  only associates with licensed operators in the Online Gaming arena

Hospitality , Hotels, Casinos, and Resorts
AuCopia has a twenty year history of developing, buying and selling Casinos and hotels.
AuCopia has on its team, the Gillmann Group, for which is well known throughout the world for its Casino operations.
AuCopia has on its team many C-type executives for the hotel and Casino business. They are able to put in management teams in a very short time with a record of turning around Casino and hotel or resort businesses that suffer from lack of cash flow and profitability.
AuCopia works with the top five accountant companies and brings to the table the expertise in any area that they get involved with.
AuCopia has as partners and associates many compliance officers that will be able to work in almost any jurisdiction.
Get In Touch
Contact us to learn more about AuCopia.
fp [@] aucopia.com
176/8B Nguyễn Thái Sơn, phương 4, Quận Gò Vấp.  Thanh pho
Ho Chi Minh, Việt Nam
+1 (408) 499-6840
+84902990530